Justin Wilson's Rabbit gumbo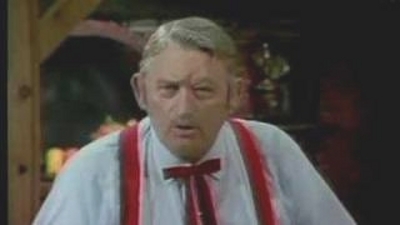 "Dis is a delightful dish. It is so easy to fix, I garontee!"
Ingredients

"1 1/2 cups olive oil
1 1/2 cups sifted all-purpose flour
2 cups chopped onions
1/2 cup chopped celery
1 cup chopped bell peppers
4 cups water
1 tablespoon chopped garlic
2 tablespoons steak sauce
1 cup chopped fresh parsley
2 cups dry white wine
Louisiana hot sauce to taste or 1 teaspoon cayenne pepper
1 pound andouille or smoked sausage
One 2-pound rabbit, cut into serving pieces"
Method

"In a large pot, heat the oil over a medium fire, then add the flour and make a very dark roux (see my directions on page 49 of Justin Wilson's Easy Cookin' cookbook.) [

See Justin's roux recipe below

] Add the onions, celery, and bell peppers and cook, stirring constantly, until the onions are clear. Add the parsley, garlic, water, steak sauce, hot sauce and wine, then drop in the rabbit meat and sausage. Stir to combine, then let it cook, covered, for 2 or more hours."

From: "How To Make A Roux" (page 49 of Justin Wilson's Easy Cookin')
"1 1/2 cups oil or bacon drippings
1 1/2 cups sifted all-purpose flour

Heat the oil in a large, heavy pot over a medium fire. Add the flour and cook very slowly, stirring almost constantly. The flour must be cooked to a very dark brown, nearly black but not actually burned. This takes more time than you might think is necessary, but a good roux must be cooked slowly to get the floury taste out of it and to ensure uniformity of color. This is the basic roux. Cajuns will say that a finished roux shines.

Although all roux are pretty much the same in Cajun Kitchens, there are variations practiced by some stubborn ol' cooks. For instance, after you have made the basic roux, you can add a small can of tomato paste, stirring this all the time until the roux returns to the color of the flour before the paste was added. Then add a small can of tomato sauce, stirring this into the mixture until it turns dark brown again."